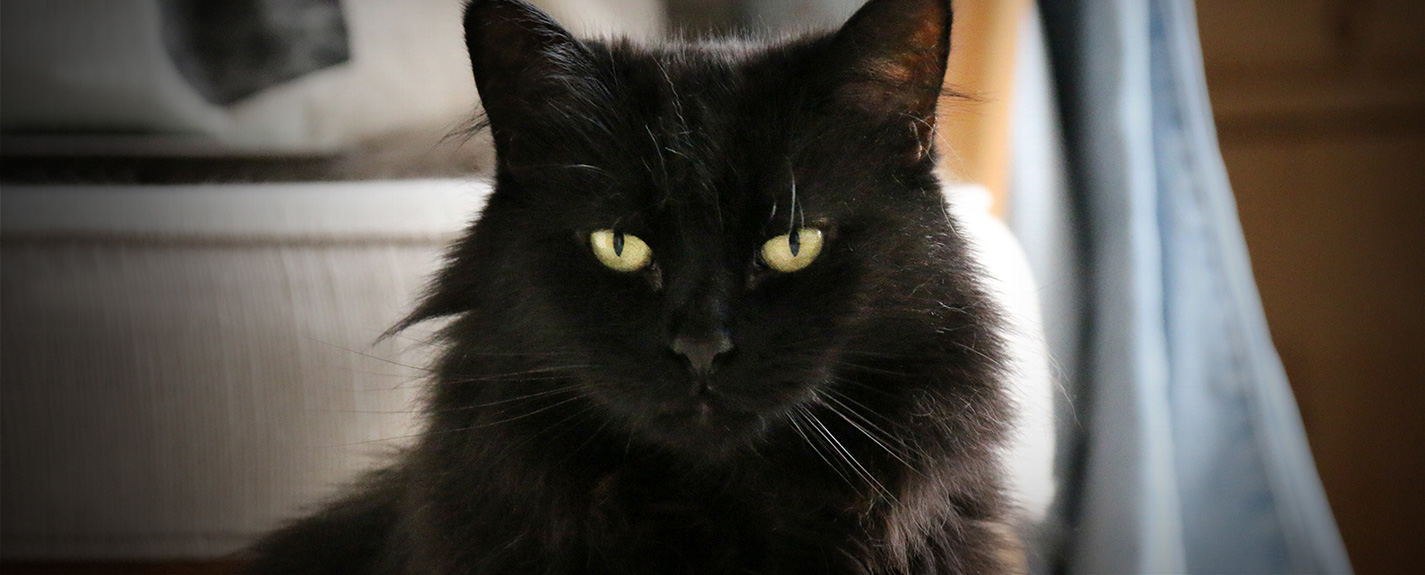 1 Daily Visit €15
2 Daily Visits €28
Per Night Stay €80
Need an
awesome
cat sitter?
Initial Response Time:
Within a few minutes
Last active:
A few days ago
About Me
Hello, and thank you for considering my profile!
My name is Zoe and I am 29 years old. I am from Dublin and I work in financial services in the city centre.
I have had pets since I was a baby. I grew up around both cats and dogs as my grandparents always kept both.
I had a cat named Smutts from the ages of 8 - 26. She was my absolute best friend through thick and thin and I always feel so lucky to have had her around for 18 years. As the years went on, she had some health issues (thyroid, kidney issues) so I am well versed in tailoring needs to suit each individual cat. She also took medication daily. I am very comfortable in administering medication.
I also have a cat named Lucky who I took in after my Grandmother died. It took some time for her to come out of her shell as she was quite shy but now she is the sweetest thing. So trusting and loves to chat and play and be cuddled on the couch.
My cats have always been indoor cats so I am very comfortable with litter boxes and keeping them clean for your cat.
I love to play and if your cat does too, that is a bonus to me and I will spend some time each visit to play with them and some cuddles too, if they would like to.
Daily updates / photos will be sent to you either via the platform or Whatsapp - whichever you prefer.
Thank you for taking the time to read my page - please let me know if you have any questions :-)
28 Aug 22

Erica H

Churchtown

Zoe was a pleasure to deal with! Her communication was excellent and she replied to messages very quickly. I was glad to know that my cat was in such good hands and would recommend Zoe to anyone :)

23 May 22

Erin Z

Dublin 18

Zoë was a fantastic cat sitter. She was caring and attentive. We had no worries at all because she sent us lovely videos and messages. We knew they were in good hands. Thank you Zoë!

It was my first time leaving my cats for a few days by themselves and I was nervous, to say the least. Zoe was brilliant and put my mind at ease while I was away. Before I left, she came over to introduce herself and meet me and the cats. She made a brilliant impression and I knew straight away she was trustworthy. While I was away, she texted me every time she visited to give me an update on how the cats were and would send me videos and photos! Highly recommend Zoe to anyone looking for a cat sitter, and will be using her services again for my next break!

Reliable and great to work with.

18 Jan 22

Aisling O

Dublin

Zoe took wonderful care of our cat Teddy while we were away for 5 days. She came to meet us a couple of days before and we knew we could trust her straight away. She sent us daily updates with photos/videos and even put out the bin for us. This was our first time using the service and were a little nervous but had no reason to, everything was perfect and we were able to enjoy our holiday, worry free. Thanks again for everything Zoe!

Zoe was great! She sent us updates every day while we were gone, including pictures and videos. She handled our cat that needed daily meds with zero problems and even our shy cat warmed up to her. The cats had a great time and I enjoyed this trip more than many due to knowing the cats were just fine.

Zoë was amazing with my cat. We left for 2 weeks and she took great care of her. She sent us pictures and videos every day and went the extra mile to make sure my cat was comfy and warm in our flat by ensuring the temperature was always high enough for my little fur ball .I Was able to enjoy a 2 weeks break without any worry. I defenitely recommend her services.

Zoe is amazing! She sent lots of videos which was really nice and gives peace of mind when you're away. Would definitely recommended Zoe to anyone!

29 Jan 20

Isabella M

Dublin

It was my second time booking Zoë, very trustworthy and caring with my cats. Thanks again Zoë!

13 Jan 20

Dorota D

Dublin

We were very happy about Zoe taking care of our two cats. Communication was perfect, also Zoe had no problem administering a tablet to one of our cats. we received daily reports, pics and videos and Zoe was always very responsive and caring. We came back to see our cats happy and well taken care of. We also had to ask Zoe to agree to a last minute extension of the booking and she agreed, which was really great. Highly recommended!

6 Jan 20

Julie v

Dublin 2

Zoe was absolutely AMAZING. She took such great care of Bruce, gave him lots of love and playtime, shared pictures and videos of him every day, and really stayed and chilled with him. She even brought him a little mouse toy! Her dedication went way beyond just feeding and cleaning the litter. On top of that, she is an incredibly nice person. Would definitely recommend and hire again!

5 Jan 20

Isabella M

Dublin

Zoe was amazing! She kept me updated every day, cleaned the litter boxes, and even vaccumed the apartment! She genuinely cared for my cats as if they were her own and even left a sweet Christmas card! I will definitely hire her again next time I need to travel. Thanks for everything, Zoe!!

30 Dec 19

Aurelie B

Dublin

Zoe was very helpful and arranging, my two cats seemed very happy with her too! She sent me daily updates with videos, and everything was in order when I came home :) I would definitely use her services again!

29 Dec 19

Sinead B

Dublin 6

Highly recommend! Zoe went above and beyond while cat-sitting Cleo. Sent lots of pictures and videos which was really reassuring. Very trustworthy and lovely to deal with.
This sitter is currently not taking any bookings.