Hello Cat Lovers!
Our cat sitters come to your home once or twice a day to mind, feed, cuddle and play with your cat. Changing the litter and daily photos are a given. Our cat sitters live near you and can't wait to be at your moggies service.
Fill out the form and we'll connect you with our trusted cat sitters nearby.

Kurzbesuche und über Nacht Betreuung. Tolle Alternative zur Katzenpension.

Find a 5-star cat sitter that suits your cat's needs in just three clicks.
50.000 Registered Pet Sitters • 2 Million Visits • 98% 5-Stars Reviews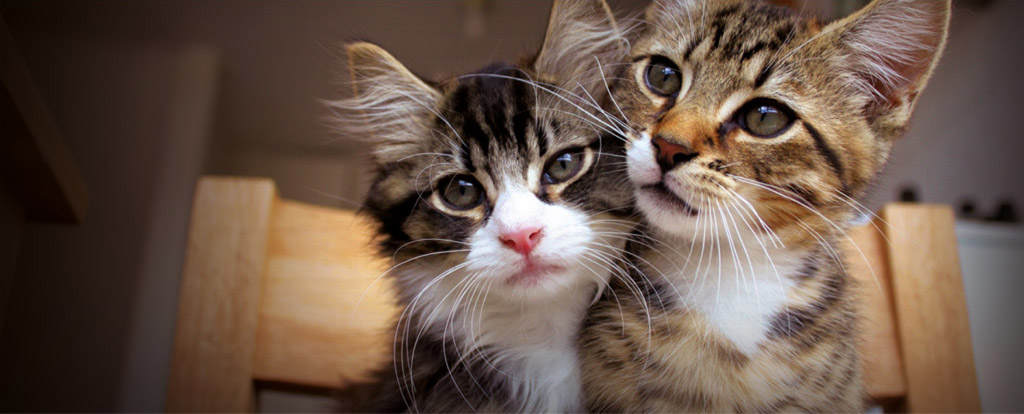 Absolutely amazing catsitter!

We decided to get a catsitter to come to our home after a few bad experiences we had with a cattery/ pet boarding. Poliana was very responsive from start to end and took great care of our cats while we were away. One of our cats is very shy but he was very relaxed and comfortable around Poliana, which is certainly a good sign! We loved receiving the daily updates, pictures and videos and that definitely helped to put us at ease enjoying our holidays. Will definitely hire her again!

Sara is a super qualified cat nanny!:D My scaredy -pants-cat having seen her for the first time started rubbing against her legs and showed lots of trust from the first second. :D I think Sara really knows how to deal with and take care of cats. She is also very punctual, responsible, friendly and sweet. Thank you, dear Sara! We'll be addressing you more times! Natasha & Tiago

Alba is absolutely fantastic! She spent time playing with the cats and brought some toys along for them, from the videos we got whilst we were away we could tell they loved her! Even my shyest cat was a fan :) Definitely recommend, and will definitely be booking again! Two very happy cats on arrival home, what more could you ask for!

I'm absolutely thrilled to have found Bel. Except, I think my cat prefers her now. This was her second time looking after my kitty and she did a wonderful job again. I came home to a very happy kitty. Bel sends updates from every visit and sends the most wonderful time lapse videos of her interacting with my kitty. It's so reassuring and great to see my cat so well entertained and cared for. I couldn't recommend Bel more highly! She is a cat lover through and through!

Uliana was brilliant from start to finish. She was a natural with Otis, gave him lots of affection, and did everything we asked of her and more on each visit. Otis has gained a great new friend, and we'll definitely be asking her to come and take care of him in the future when we're away
Cat sitters can offer daily visits or overnight stays. All sitters can set their own fees.
Excellent based on 278824 reviews
Cat in a Flat sitters offer a selection of tailored services for you and your cat while you're away. You can book a local sitter to come and check on Mr Whiskers once or twice a day. Our cat-loving carers will do much more than feed your kitty and change the litter tray. Cat in a Flat asks all sitters to follow your cat's existing routine to keep them happy and stress-free.
All daily visits should last 20-40 minutes, so your cat gets enough human contact, affection and a chance to play. You can also look forward to reassuring daily updates and photographs of your cat while you're away. Return to a happy, relaxed kitty by leaving them to be cared for in the comfort of their own home.
If your cat needs more attention, you can also book a cat sitter to stay overnight in your home. This is especially useful for elderly cats, kittens and kitties that need medication. You can also ask sitters to water plants or pick up post, it's a service catered to your needs.
Search our community of cat-loving carers and read existing customer reviews to find the perfect sitter for you. All Cat in a Flat sitters are vetted and fall under our Cat in a Flat Guarantee, so you know you are leaving your furry friend in safe hands.
Cat Sitting Advice - FAQs
Are cats happy being boarded?
While every cat is different and will react individually to being boarded, most will find it stressful.
Cats are territorial animals who don't like change. The strange sounds, smells and sights of a kennel/boarding facility can be overwhelming for a cat, as can the presence of lots of unfamiliar cats. Being removed from the home and transported to and from a boarding facility is also something most cats find distressing.
Cat sitting is a great alternative to cat boarding.
How long should a cat sitter stay?
If a cat sitter is visiting your home once or twice a day, they should stay for around 20-40minutes per visit.
The length of each visit visit will depend on your cat's needs and personality. You can also book a cat sitter to stay overnight if your kitty needs extra care.